January 23 4 min
Empowering the Future: The Importance of Education for All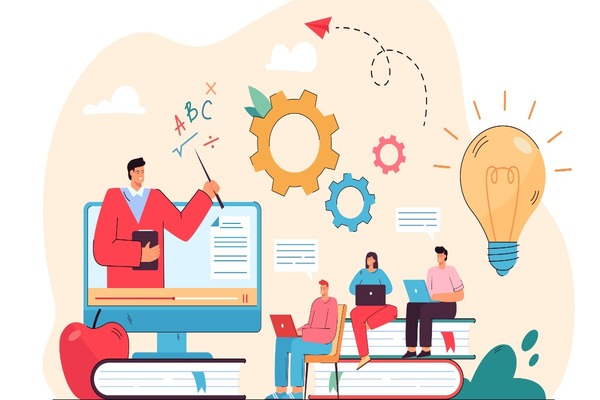 Have you heard about the "One day for education" campaign initiated by the government?
Why does it hold so much significance?
The answer lies in the relevance of education.
Education is a fundamental right that belongs to each and every person, and it plays a critical role in the growth of both the individual and society. Not only is it vital for the acquisition of knowledge and skills, but it also plays a crucial part in the shaping of individuals' attitudes, values, and beliefs.
The value of education lies in its ability to end vicious cycles of poverty, boost economic growth, and help shape societies that are more just and equitable.
In this post, we will address the reasons why education is necessary for everyone, as well as the initiative that the government is taking to make education available to everyone.
Significance of education
1.Decision Making
One of the most important reasons why education should be mandatory for everyone is that it gives people the ability to make decisions. Education gives people the knowledge and abilities they need to successfully navigate the complex environment that surrounds them.
It enables kids to comprehend the topics that are relevant to their life, to engage in analytical thought regarding the information that is presented to them, and to make choices that will have a constructive effect on their future.
Individuals are also equipped with the tools necessary to participate in civic life, to advocate for their rights, and to hold their leaders accountable when they have received an education.
2. Promote Prosperity and Eliminate Poverty
Education is another essential component for the expansion and prosperity of the economy. According to a number of studies, countries in which the average level of education is greater tend to have economies that are more robust and standards of living that are higher.
People who have completed their education are more likely to hold jobs, receive higher income, and be more productive than those who have not. Education is another significant instrument that can be used to fight against the effects of poverty.
Education not only enables individuals to obtain employment that pay better but also assists them in breaking free of the cycle of poverty that can hold generations captive.
3. Social Equity and Empowerment
Education is necessary for the development of a society that is just and equitable. Education is a key factor in fostering social mobility and contributing to the elimination of barriers based on class, race, and gender. It is a potent instrument that can be utilised in the fight against issues of inequality and injustice.
Education gives people the ability to grasp the oppressive systems that are present in society, which enables them to confront those systems and gives them the agency to work for change.
In addition, education helps to build a greater level of understanding and tolerance among various groups of people, which contributes to the growth of peace and stability in society.
One Day for Education Campaign
In light of the fact that education should be available to everyone, the government has launched a number of initiatives that aim to widen the demographics of those who can participate in educational opportunities.
The campaign known as "One Day for Education" is an example of such an endeavour. This initiative seeks to ensure that every child in the nation has the opportunity to receive an education, regardless of their family history or other determining factors.
The government is contributing to the elimination of the obstacles that can hinder children from gaining access to school by boosting the number of resources and support it offers. This project is also helping to ensure that education is of a high level, in order for children to obtain the knowledge and skills they need to succeed in life, so that this programme can help.
The government has committed to increasing the number of schools, increasing the number of teachers employed, and increasing the amount of financial aid given to families so that they can afford to send their children to school.
In addition, the campaign intends to deliver education in languages that are spoken by the local community, as well as raise the percentage of young women who are enrolled in educational programmes.