One Day For Menstrual Hygiene
FairGaze (leading school media), along with India Is Us (an NGO support initiative working with over 100 NGOs), has initiated #OneDayForMenstrualHygiene drive coinciding with the World Menstrual Hygiene Day observed on 28th May, every year.
This campaign will engage the school community to implement Sustainable Development Goals, SDG 3 (Good Health & Wellbeing), SDG 4 (Quality Education), SDG 5 (Gender Equality), SDG 6 (Clean Water & Sanitation), SDG 8 ( Decent work & Economic Growth), and SDG 12 (Responsible consumption and Production), helping students understand periods, dispel myths, discard pseudoscience, and embrace body positivity and eco-friendly menstrual hygiene products.
As a part of the campaign, we are organizing a webinar on Menstrual Health and Hygiene (MHH) on 28th May,4 PM with schools and NGOs across the country.
Objectives of the Campaign
This campaign aims to spread information about safe menstrual practices and dispel myths with scientific reasoning. The subject of menstruation and menstrual hygiene has been a big taboo in our society. Many girls still follow many myths especially those who have limited access to sanitary pads or menstrual education. Worse still, girls are looked down upon and considered impure when they have the periods. The campaign offers participants an opportunity to be open-minded about menstruation, encouraging young girls to be able to talk about it more freely. The Campaign aims to achieve the following objectives:
- To educate young girls about menstrual hygiene
- To destigmatize menstruation
- To spread awareness among men regarding period-positivity
- To promote body-positivity
- To engage mothers and normalize talking about periods
- To spread awareness about sustainable menstrual hygiene and encourage the use of eco-friendly products
Was There A Need For This Campaign?
Periods don't stop during a pandemic. Meeting the menstrual needs of women and girls is critical to ensuring their health, human rights, and dignity. Through the campaign, FairGaze aims to empower girls and women with knowledge and information to better manage their menstrual health and hygiene.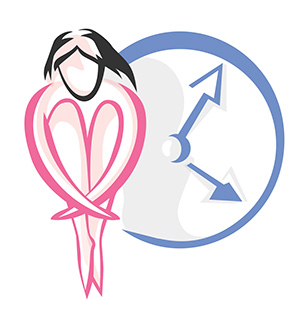 Who Can Participate?
Students studying in class 6th to 12th From any School, NGO, Community based organization across India.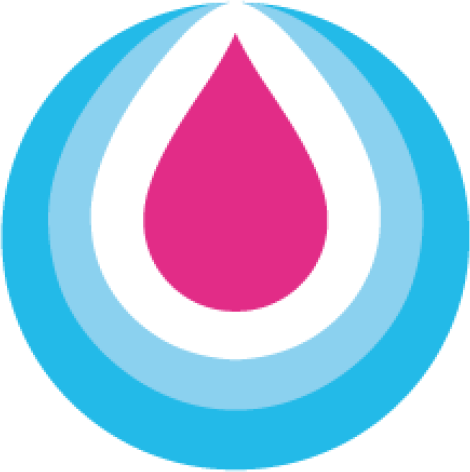 How to participate?
Click on Register Now.

Fill out the Registration form.

After you submit the form, a zoom link will be sent to the registered email.

Join in to celebrate World Menstrual Health and Hygiene Day by 28th May, 4:00 PM.
Hard Hitting Facts on Menstrual Hygiene
1. Only 36 Percent Women Use Sanitary Pads In India: National Family Health Survey 2015-2016 estimates that of the 336 million menstruating women in India about 121 million (roughly 36 percent) women are using sanitary napkins, locally or commercially produced.
https://swachhindia.ndtv.com/menstrual-hygiene-day-facts-26-percent-use-sanitary-pads-periods-34309/
---
2. In India, 300+ million women and girls rely on old clothes/rags and a small percent of them also use plastics, sand and ash to address their sanitation needs during the menstrual cycle.
https://aakarinnovations.com/#:~:text=Facts,needs%20during%20the%20menstrual%20cycle
---
3. 88% of menstruating women in India use home-grown alternatives like old fabric, rags, sand, ash, wood shavings, newspapers, dried leaves, hay, and plastic.
https://www.dasra.org/assets/uploads/resources/Spot%20On%20-%20Improving%20Menstrual%20Management%20in%20India.pdf
---
4. Only 18% women in India have access to sanitary hygiene in India.
https://timesofindia.indiatimes.com/life-style/health-fitness/health-news/only-18-women-in-india-have-access-to-sanitary-hygiene-in-india/articleshow/64931350.cms
---
5. The biggest barrier to using a sanitary napkin is affordability. Around 70% of women in India say their family can't afford to buy them. These are the findings of the latest study, "Sanitary Protection: Every Woman's Health Right, undertaken by AC Nielsen.
https://timesofindia.indiatimes.com/india/70-cant-afford-sanitary-napkins-reveals-study/articleshow/7344998.cms
---
6. In India, an estimated 70% of all reproductive diseases in women are caused by poor menstrual hygiene.
https://www.dw.com/en/opinion-when-will-india-give-women-the-right-to-bleed/a-55726138
---
7. Menstruation And Impact On Education: A 2014 report by the NGO Dasra titled 'Spot On!' informed that almost 23 million girls in India drop out of school annually, because of lack of menstrual hygiene management facilities, including availability of sanitary napkins and awareness about menstruation. The report further suggests that the girls, who don't drop out, usually miss up to 5 days of school every month.
https://swachhindia.ndtv.com/menstrual-hygiene-day-facts-26-percent-use-sanitary-pads-periods-34309/
---
Read More
Associate NGO/Schools
The Samarth School

Delhi

The Wilbur School

Sitargunj, Uttarakhand

BLS World School

Greater Noida West, UP

Bajaj Public School

Saharanpur, UP

Bajaj Public School

Bijnor, UP

Bajaj Public School

Meerut, UP

S.D. Public School

Pitampura, New Delhi

APJ Abdul Kalam Science Club

Meerut, Uttar Pradesh

Mahendra Tanaya Ashram School

Koinpur, Odisha

Little Flowers Public Sr. Sec. School

Shivaji Park, Shahdara, Delhi

Little Flowers International School

Kabir Nagar, Shahdara, Delhi

Little Flowers Public School

Yamuna Vihar. Delhi

Maharishi Arvind Public School

Kota, Rajasthan

Craft World School

Kochi, Kerala

ODM Public School

Bhubaneswar, Odisha