Registrations closes 15 February 2022. Submission extended to 20 February 2022.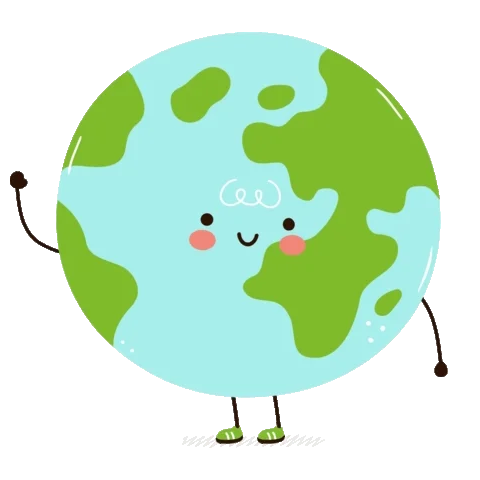 About the Campaign
FairGaze, India's leading school focused media ecosystem, in partnership with United Nations Information Centre for India and Bhutan (UNIC), has launched a four-month student-led campaign School Champs for Climate Action to spread awareness around actions against climate change and the need to ACT NOW.
The 'School Champs For Climate Action' campaign also aims to facilitate the promotion and implementation of SDG-13 (Climate Action) among the school community.
The 'School Champs For Climate Action' campaign includes a pan- India contest for school students to share their impact stories of sustainable actions against climate change.
Checkout what our climate action warriors are saying!
Participation Process
STEP 1: Register for the 'School Champs For Climate Action' campaign at https://sdg.fairgaze.com/one-day-for-climate.html until 15th Feb 2022. Post registration, students can login anytime to submit their stories until 20 February 2022.
STEP 2: Submit the following:
Submit a 250-300 word story on sustainable changes and actions against climate change that you brought about in your household/ School/ local community/ Online community. Your actions would be aligned to any of the ten impactful actions available at https://www.un.org/en/actnow aimed to help in our fight against climate change. The story should be of your action taken between 1 April 2021 to 15 February 2022.
Upload a 1-minute video showcasing the story and the impact achieved. The video must have one or both Parents/ Guardians, sharing their experiences about the actions you have taken to bring in a sustainable change.
Verify the story and the video on authenticity. The verification certificate should be signed by the principal of the school. Download a sample format of the verification letter here
Considerations for the story: Sustainable actions against climate change taken by the student should be followed by a scope for sustainable impact. The student must showcase the impact of the actions taken.
#OneDayFor Climate- Our lifestyles have a profound impact on our planet. Our choices matter. Around two-thirds of global greenhouse gas emissions are linked to private households. Start with the Ten Impactful Actions.

Ten Impactful Actions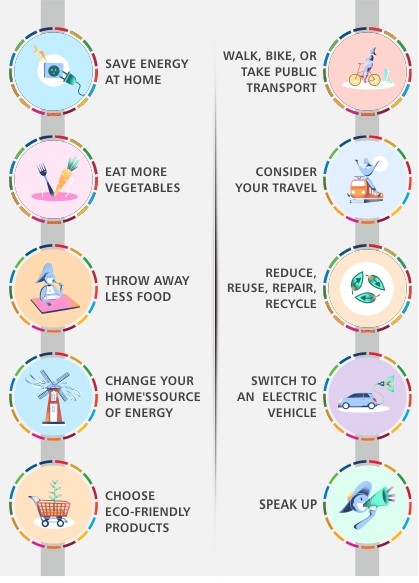 Result Announcement

EVALUATION ROUND 1: All entries will be screened by the evaluation panel between Feb 21 - Mar 15, 2022 and 10 student entries from each language will be shortlisted for the next round.

EVALUATION ROUND 2: The 20 shortlisted students will present their stories to the evaluation panel between Mar 20 - Mar 31, 2022. Top 2 entries from each language will be adjudged as winners and the students of the winning entries will be declared as Student Change-Makers.
The results will be announced in an online closing ceremony scheduled for mid April 2022 (tentative).
Prizes & Giveaways
All students with successful submissions, will be given participation certificates.
Other exciting giveaways and hampers for winners will be revealed soon.
Details of the Campaign
Who can participate- School students of classes 6th-12th of any school across India.
Mode of participation- Online.
Contest fee- The contest is FREE for all students.
Language of submission- Hindi/English.
Timeline
Last date of Registrations 15 February 2022 and Submissions: 20 February 2022
Evaluation Round 1: Feb 21 - Mar 15, 2022
Evaluation Round 2: Mar 20 - Mar 31, 2022
Winners Announcement and Closing Ceremony:
Mid Apr 2022
---
Sample Story & Resources
Note:
The SDG story mentioned below is only for the purpose of reference/example. DO NOT COPY
Please also visit the resource section to know more about climate change and how small and individual actions have a big impact.
Story Example: SDG-13 Climate Action
Few months back, in my science class in school, my teacher told me that millions of people drive to work every day and millions of cars emit greenhouses gases that are destroying our atmosphere. It stuck to me until I opened up about it to my father who uses his car to reach his office every day. When my Dad asked me the solution, I told him exactly what my teacher said "take your bike to work" and "also enjoy the public transport once in a while." My father was not convinced.
So I did some research on the net and presented data that my father could not refute. I learnt that a researcher at the University of Oxford found that switching to just one trip per day from car driving to cycling, reduces the carbon footprint by about 0.5 tonnes over a year. So if just 10% of the population were to change the travel behavior, the emissions would be around 4% of lifecycle CO2 emissions from all car travel.
Today, my father takes his bike once a week to commute to his office. My next mission is to convince him to take a public transport to work, once a week. Taking public transportation to work is a great way to cut out emissions. Riding your bike to work is also incredibly helpful to the environment and is a great method to get some well-needed exercise.
I have been invited by the Human Resource Department at my father's office to present my data to all employees and encourage them to ride a bike to the office at least once a week.
That's my SDG story of sustainable actions against climate change.
Class 7 student
Note:
The SDG story mentioned below is only for the purpose of reference/example. DO NOT COPY
Please also visit the resource section to know more about climate change and how small and individual actions have a big impact.
Story Example: SDG-13 Climate Action
It was a scorching Sunday afternoon when I read the front page of the newspaper when it was in my mother's hand- "In 2020, the earth's surface temperature was around 0.98 Celsius degrees warmer than the 20th-century average. In the last few years, global temperatures have been consistently among the hottest on record", read the report published by Madhumitha Jaganmohan.
Inspired by the report, I decided to take few actions at home that would help in reducing carbon pollution. My mother did not seem to take me seriously until she could see the actions become a part of my lifestyle and eventually, my parents' too. On the same afternoon, I got a notepad and wrote down in a column three of my problematic actions at home, in another column I wrote down the three new sustainable climate actions against each problematic action point.
First, to reduce food waste, I have taken charge of the grocery shopping from my father for the last three months. I tag along with my father whenever he gets the groceries and help him take everything only in the required quantity. With the help of my mother, I also started a small vegetable garden and now I grow most of my own food. It does not only reduce transportation but also the pesticides and synthetic fertilizers used conventionally. Second, work/study from home has changed a lot of things at home. Initially, my mother, father and I used to work in three different rooms with various lights turned on throughout the day. I have convinced them to work in my room wherein I undraw the curtains of my room that helps with enough sunlight for us to work in the day.
Lastly, in one of the research papers, I also found out that "approximately 75 percent of the total energy use and greenhouse-gas emissions produced by a single load of laundry comes from warming the water itself". Because washing and drying takes tons of energy, we now wash all our clothes in cold water. Additionally, the dryer is one of the top three energy-hungry appliances in your house, and air-drying your clothes can reduce the average household's carbon footprint by 2,400 pounds a year. So, we have been following a completely new laundry routine for the past three months.
My parents have been so involved that they actively help me add more problematic actions and their respective revised sustainable solutions, every now and then.
I have been invited by the XYZ NGO, Delhi to share my story of climate action with the children to further encourage them to take such small steps on a regular basis to contribute to the change-making process and fulfill the larger and the end objective of combating climate change.
That's my SDG story of sustainable actions against climate change.
Class 9 student
Rules & Guidelines
A school can send as many entries as it wants to. However, each student can register only once and can submit only one entry for the campaign.
The SDG story shared by the student needs to be original and authentic. It should highlight the actions undertaken and the resultant impact (outcome).
The SDG story needs to be between 250-300 words.
The story should be of action taken between 1 April 2021 to 15 February 2022.
The time duration for the video should not exceed more than one minute.
Parental involvement and impact sharing in the video is a must.
For smooth participation, kindly enter correct details in your registration and submission form.
Entries will NOT be accepted after the final date of registration 15 February 2022 and for submission 20 February 2022.
Entries with false/ plagiarized content will be disqualified.
The decision of the judges/evaluation panelists will be final.
Objectives of the Campaign
Foster awareness and understanding of the UN Sustainable Development Goals (SDGs) among the school community.
Highlight the impending danger of the current climate crisis and a need for immediate, sustainable actions against climate change.
Make students aware of how individual/ community actions can have global consequences.
Exposure of students to different communities and experiences outside of their own, making them more empathetic and caring.
Commemorate the 26th Conference of Parties (COP26) of the United Nations Framework Convention on Climate Change held from 31 Oct to 12 Nov in Glasgow, Scotland.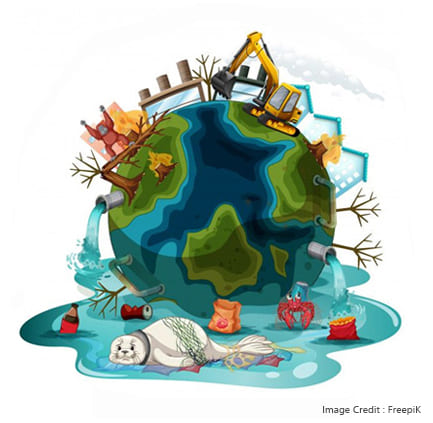 Associate Schools
SD Public School

Pitampura, New Delhi

BGS Vijanatham School

Greater Noida, Uttar Pradesh

Billabong High International School

Vadodara, Gujarat

Jammu Sanskriti School

Jammu, Union Territory of J & K

The Wilbur School

Udhamsigh Nagar, Uttarakhand

DAV Public School

Bikaner, Rajasthan

South Point School

Guwahati, Assam

Siddharth International Public School

Shahdara, Delhi

Dayavati Dharamvira Public School

Bijnor, Uttar Pradesh

Amar Jyoti Saraswati International School

Bhavnagar, Gujarat

Apex Public School

Burari, New Delhi

Baba Ram Das Vidyapeeth

Karnal, Haryana

Children's Academy

Malad, Mumbai

Maharishi Arvind Public School

Kota, Rajasthan

Vedantic International School

Baghpat, Uttar Pradesh

Ved Vyasa DAV School

Vikaspuri, New Delhi

Tashi Namgyal Academy

Gangtok, Sikkim

Salwan Public School

New Delhi

BLS World School

Greater Noida, Uttar Pradesh

Angel World Academy

Pali, Rajasthan

Columbia Foundation Sr Sec School

Vikaspuri, Delhi

Uttam School For Girls

Ghaziabad, Uttar Pradesh

Vidya Devi Jindal School

Hisar, Haryana

St. Xavier Residential School

Mandi, Himachal Pradesh

Govt. High School

Sangrur, Punjab

Small Wonders Public School

Shastripuram, Agra

Universal English Medium School

Nanded, Maharashtra

Kashmir Institute of Excellence Hr. Sec. School

Srinagar, J&K

Counian Matric Hr. Sec. School

Kovilpatti, Tamil Nadu

Vedham Tapovan

Kathgaon, Telangana

Seth M.R Jaipuria School

Faizabad, Lucknow

Balpan School

Ahmednagar, Maharashtra

Suncity School

Gurugram, Haryana

Manappuram Geetha Ravy Public School

Valappad, Kerala

Little Flower International School

Shahdara, Delhi

Little Flower Public Senior Secondary School

Shahdara,Delhi

Little Flowers Public School

Yamuna Vihar, Delhi

D.A.V Public School

Ashok Vihar, Delhi

Gems Modern Academy

Gurugram, Haryana

New Kesari Vidhyapeeth Sr Sec School

Jaipur, Rajasthan

Belpahar Refractories High School

Belpahar, Odisha

MRG School

Rohini, New Delhi

Godavari International Public School

Nanded, Maharashtra

Hosur Public School

Hosur, Tamil Nadu

Gems International School

Didwana, Rajasthan

World Way International School

Bhopal, Madhya Pradesh

Bajaj Public School

Kinauni, Meerut

Sunny Valley Academy

Varanasi, Uttar Pradesh

MGM Karuna Central School

Kollam, Kerala

Mary Matha Public School

Kanjirappaly, Kerala

Sri Sri Academy

Alipur, Kolkata.

Ignited Minds

Pune, Maharashtra

ARRS Academy

Valasaiyur, Tamil Nadu

Ratnabai Rathi Highschool

Daryapur, Maharashtra

St. Joseph's English Medium School

Pune, Maharashtra

Floreto World School

Sikar, Rajasthan

RISHS International School

Mangadu, Chennai

Mithra Central School

Kollam, Kerala

Shotokan Karate- Do Indian

Guwahati, Assam

Ridge Valley School

Gurugram, Haryana

Ashoka Universal School

Nashik, Maharashtra

THE HERITAGE SCHOOL

Baramulla, Jammu & Kashmir

Matoshri Global School & Jr College

Ahmednagar, Maharashtra

Bunt's Sangha's SM Shetty International school and Jr. collage an IB World School

Powai, Mumbai