January 23 4 min
Celebrating National Girl Child Day 2023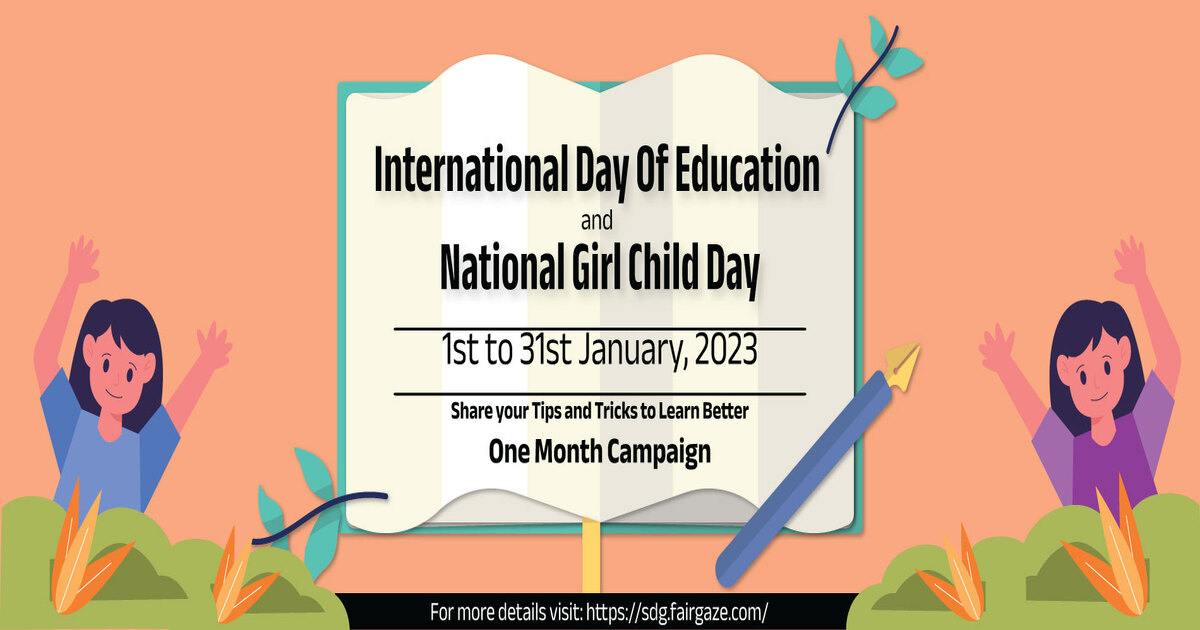 National Girl Child Day is an annual observance in India that aims to raise awareness about the rights and welfare of the girl child in the country. This year, the National Girl Child 2023 is being observed on January 24th, 2023.
Focusing on Girl Child
The girl child in India still faces a variety of difficulties despite the recent advancements. Girls in India are frequently denied the same possibilities as their male counterparts due to a variety of factors, such as poverty, a lack of educational options, prejudice, and violence.
Child marriage is one of the largest issues affecting Indian girls. The United Nations reports that India has the greatest proportion of child brides worldwide, accounting for over one-third of all child marriages. In addition to depriving girls of their youth and education, child marriage also puts them at an increased risk of violence and abuse. It can result in early pregnancies and cause issues during childbirth.
The girl child in India is still facing the insurmountable challenge of access to education. The Indian government has made tremendous efforts to improve educational access for girls, but unfortunately, many are still deprived of school education. Girls living in poverty or rural and marginalized communities often struggle with inadequate infrastructure to access education. This is especially true for them, which is why ensuring these girls have opportunities to attend school is even more important.
Girls in India are facing a lot more than just everyday challenges. They experience discrimination and violence on a regular basis - from harassment to assault, to domestic abuse and dowry deaths. Unfortunately, they are at greater risk of such mistreatment than boys.
Raising Awareness
To address these challenges, we must raise awareness about the rights and welfare of the girl child in India. This includes promoting girls' education, working to end child marriage, and addressing the discrimination and violence that girls face on a regular basis. By working together, we can empower girls for a brighter tomorrow.
National Girl Child Day is an occasion to acknowledge the struggles and obstacles that girls face in India and around the world. It is an opportunity to celebrate girls and women's accomplishments and contributions and recognize their vital role in society.
India, in particular, continues to struggle with gender discrimination and inequality, where girls are often denied equal educational and employment opportunities, and are at a higher risk of violence and abuse. The observance of National Girl Child Day is aimed at addressing these issues and providing girls with the necessary support and resources to succeed.
As we mark National Girl Child Day 2023, let us pledge to work together to empower girls and create a brighter future for them. Each one of us can do our part by educating ourselves and others about the challenges facing the girl child in India and supporting efforts to address these challenges. Together, we can create a more just and equal society for all.
By observing National Girl Child Day, we can strive for a more equitable and fair society for all girls and women. It is a day to advocate for girls' rights and promote their education and empowerment. Additionally, it is a day to recognize the specific challenges and barriers that girls face and take action to overcome them. In summary, National Girl Child Day is crucial for raising awareness and taking action to ensure that girls have the chance to reach their full potential.