About the Campaign
FairGaze (leading school media), along with India Is Us (i2u Social Foundation- a NGO support initiative working with over 100 NGOs), has initiated #OneDayForMentalHealth drive, coinciding with the World Mental Health Day observed on 10th October every year. This campaign aims to fulfill Sustainable Development Goals 3 (Good Health & Wellbeing) through the World Mental Health Day campaign by sharing awareness messages from mental health experts, psychologists, parents, and students. As a part of the campaign, we are introducing #ItIsOkay, #BeKindToYourMind, and #OneDayForMentalHealth in continuation of the existing hashtag chain #OneDayForFuture.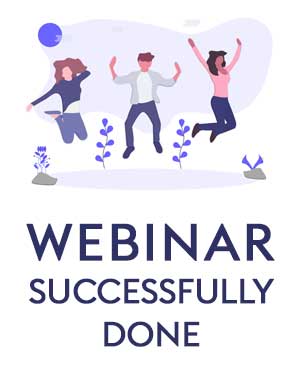 Participation Process Video
Step by Step Process
Participation Process
4 easy steps to Participate and WIN
Register yourself by filling up your details (Make sure the mobile number and email id is correct and accessible to you during registration, campaign information and announcement will be shared on your registered mobile no. and email id)
Tie a green ribbon on your arm.
Post your picture with your parent - Holding placard with #ItIsOkay written on it alongside a relevant message.
Share the post link with your friends and family to get maximum likes to WIN.
Result Announcement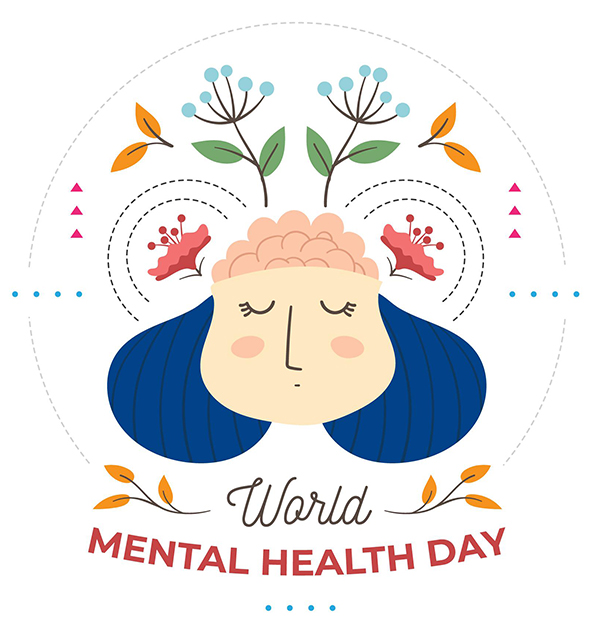 Weekly winners will be announced on Monday every week
Click Here and Result Announcement/ Closing Ceremony date is
26 Oct 2021 at 05:00 PM
Click below link to join LIVE award ceremony
https://www.facebook.com/fairgaze/
Countdown for LIVE Award Ceremony
days
Hours
Minutes
Seconds
PRIZES & GIVEAWAYS
5 winners and 10 consolation prizes
Participants will get the certificates issued by FairGaze & India Is Us (i2u Social Foundation).
FairGaze and India Is Us will feature the winners story on the respective media networks.
Two best contributors from each school who partners with us will be recognized solely on the basis of content.
Download participation certificate by entering registered mobile number (mobile number which you entered during registration)
For Students
Studying in Class 5th to 12th from across India
Register for free on our website
Post a picture of yourself and your parents with a placard that has #ItIsOkay written on it alongside a relevant message.
Do not forget to tie a green ribbon to your arm.
Share your photograph with friends and family. Get maximum likes to be the winner.
For Parents
The competition is open to only students but we welcome parents to share their views on promoting mental health among kids and teenagers. For this:
Parent of any age group can join our Facebook group.
They'll need to upload a short video on how they ensure mental and emotional health of their child.
Please note that there is no competition for the parents. Your tips to boost overall well being of the students will help others to learn from you.
Your videos will be saved with FairGaze with your complete detail and will be promoted wherever required.
You can use any one of these messages
#ItIsOkay to feel sad #ItIsOkay to say no #ItIsOkay to draw healthy boundaries #ItIsOkay to feel all emotions #ItIsOkay for boys to cry #It is okay to communicate whats in your mind #ItIsOkay to take mental health days #ItIsOkay to focus on yourself #ItIsOkay to be selfish in self-care #ItIsOkay to feel sad #ItIsOkay to not be okay
What Is #ItIsOkay #BeKindToYourMind?
The campaign focuses on promoting the idea of developing a healthy lifestyle that focuses on both physical and mental well being. We need to normalize talking about mental health, drawing healthy boundaries, and owning up our emotions. For this we have introduced #ItIsOkay and #BeKindToYourMind. #ItIsOkay encourages students talk freely about mental and emotional well-being, while #BeKindToYourMind promotes healthy practices that ensure you're healthy in every way.
Besides students and parents taking steps to normalize talking about mental health, we also have mental health experts (counsellors/ psychologists) sharing short videos on one particular mental health topic. Parents will also share short videos stating one tip they follow to keep their kid(s) mentally and emotionally happy.
Pictures of parents and their kids (with green ribbon on their arm) sharing #ItIsOkay (followed by a meaningful message) written on placards will be shared in the dedicated #OneDayForMental Health Facebook group.
Share your post with your friends and family to get as many likes as you can get. Winners with maximum likes would be announced every week. Final winner and ten consolation prizes would be announced LIVE during the Mental Health Awareness webinar on 26th Oct 2021.
Objectives of the Campaign
This campaign will engage the school and non-profit community to implement Sustainable Development Goals, encourage students and parents to take care of their mental health, spread awareness about it, and develop a healthy lifestyle while focusing on both physical and emotional health.
To educate students about the importance mental health
To encourage everyone to develop healthy boundaries in life
To spread awareness about mental health by reaching out to the families of students through them
To facilitate an actionable conversation around ensuring emotional and mental well being by having experts talk about it
To encourage students to speak up when they're not okay
To dispel myths surrounding mental health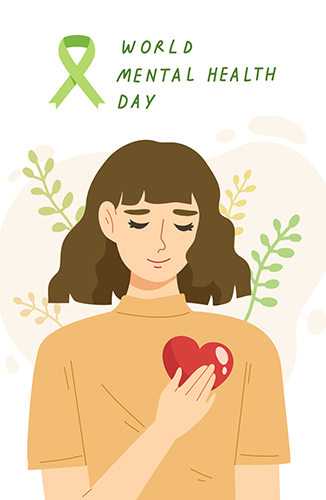 Associate Schools
MaxFort School

Paschim Vihar

Gitarattan Jindal Public School

Rohini, Delhi-110085

Amar Jyoti Saraswati International School

Bhavnagar, Gujarat- 364001

South Point School

Guwahati, Assam-781018

Assam Rifles Public School

Nefabari, Rowriah, District- Jorhat- 785005, Assam

Delhi Public School

Kurukshetra, Haryana- 136119

Siddharth International Public School

Shahdara, Delhi - 110093

Apex Public School

Sant Nagar Burari, New Delhi- 110084

Apex International School

Motihari, Bihar- 845437

DAV Public School

Lunkaransar, Bikaner-334603

Loyola Convent School

Biharsharif, Bihar- 803101

Guru Nanak Modern School

Kalyanpur, Kanpur- 208017

BLS World School

Sector 16, Greater Noida West, Uttar Pradesh-201009

SD Public School

Pitampura, New Delhi- 110088

DPSG

Sushant Lok-1, Block C, Sector 43, Gurugram, Haryana- 122002