One Day For Menstrual Hygiene
FairGaze (leading school media), along with India Is Us (a NGO support initiative working with over 80 NGOs), has initiated #OneDayForMenstrualHygiene drive coinciding with the World Menstrual Hygiene Day observed on 28th May, every year.
This campaign will engage the school community to implement Sustainable Development Goals, SDG 3, helping students understand periods, dispel myths, discard pseudoscience, and embrace body positivity and eco-friendly menstrual hygiene products.
As a part of the campaign, we are introducing #RedDotChallenge #GoGreen that aims to achieve our campaign objectives.
Our Campaign is aligned with the objective of SDG 3
Objectives of the Campaign
This campaign aims to spread information about safe menstrual practices and dispel myths with scientific reasoning. The subject of menstruation and menstrual hygiene has been a big taboo in our society. Many girls still follow many myths especially those who have limited access to sanitary pads or menstrual education. Worse still, girls are looked down upon and considered impure when they have the periods. The campaign offers participants an opportunity to be open-minded about menstruation, encouraging young girls to be able to talk about it more freely. The Campaign aims to achieve the following objectives:
- To educate young girls about menstrual hygiene
- To destigmatize menstruation
- To spread awareness among men regarding period-positivity
- To promote body-positivity
- To engage mothers and normalize talking about periods
- To spread awareness about sustainable menstrual hygiene and encourage the use of eco-friendly products
Was There A Need For This Campaign?
Periods don't stop during a pandemic. Meeting the menstrual needs of women and girls is critical to ensuring their health, human rights, and dignity. Through the campaign, FairGaze aims to empower girls and women with knowledge and information to better manage their menstrual health and hygiene.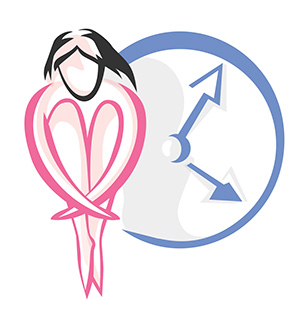 Who Can Participate?
Students studying in class 6th to 12th (any school across India), who have access to their parent's or own Facebook account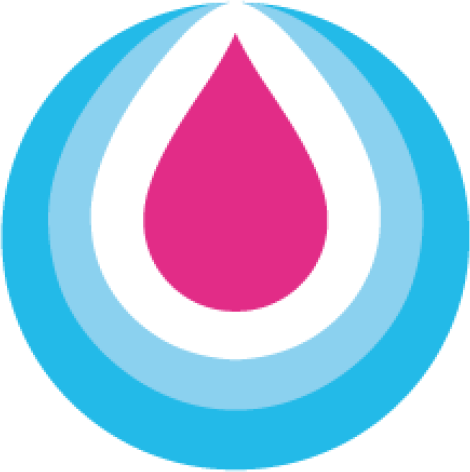 What Is
#OneDayForMenstrualHygiene #RedDotChallenge #GoGreen?
How to participate?
Sustainable Periods: Love thy red, Sustain like green
The Challenge focuses heavily on two colors- red and green. Red symbolizes periods, warmth, and energy of womanhood, while green depicts eco-friendliness, sustainability, and reusability. Through these two colors we want to facilitate conversation around destigmatizing menstruation and following eco-friendly menstrual hygiene practices.
Parents and/or students will have to draw two small circle (one green and one red color) on the palm and click photos showing the palm with the two circles.

Share these pictures in the Menstrual Hygiene Day Facebook group.

Share the link to your post with your friends and family to get as many likes as you can get.

Winners with maximum likes would be announced every week, so register and submit now!

Final five winners and ten consolation prizes would be announced LIVE during the Menstrual Health webinar on 28th May 2021.
STEPS OF PARTICIPATION
1. Fill the registration details in the FairGaze registration form. After you submit the form, you will be taken to a dialog box. Join the Facebook group of the campaign by clicking on the link.
2. Join the campaign group and post your picture holding the palm of your hand carrying two dots - red dot and green dot.
3. Remember to tag @FairGaze & @IndiaIsUs. Use hashtags #OneDayForMenstrualHygiene #RedDotChallenge #GoGreen
4. Share your post as much as possible and try to get maximum likes on your post. The top five students who reach the most number of engagements (maximum likes on the post) will stand to win exciting prizes. The next 10 runners-up will also stand to win surprise prizes.
Hard Hitting Facts on Menstrual Hygiene
1. Only 36 Percent Women Use Sanitary Pads In India: National Family Health Survey 2015-2016 estimates that of the 336 million menstruating women in India about 121 million (roughly 36 percent) women are using sanitary napkins, locally or commercially produced.
https://swachhindia.ndtv.com/menstrual-hygiene-day-facts-26-percent-use-sanitary-pads-periods-34309/
---
2. In India, 300+ million women and girls rely on old clothes/rags and a small percent of them also use plastics, sand and ash to address their sanitation needs during the menstrual cycle.
https://aakarinnovations.com/#:~:text=Facts,needs%20during%20the%20menstrual%20cycle
---
3. 88% of menstruating women in India use home-grown alternatives like old fabric, rags, sand, ash, wood shavings, newspapers, dried leaves, hay, and plastic.
https://www.dasra.org/assets/uploads/resources/Spot%20On%20-%20Improving%20Menstrual%20Management%20in%20India.pdf
---
4. Only 18% women in India have access to sanitary hygiene in India.
https://timesofindia.indiatimes.com/life-style/health-fitness/health-news/only-18-women-in-india-have-access-to-sanitary-hygiene-in-india/articleshow/64931350.cms
---
5. The biggest barrier to using a sanitary napkin is affordability. Around 70% of women in India say their family can't afford to buy them. These are the findings of the latest study, "Sanitary Protection: Every Woman's Health Right, undertaken by AC Nielsen.
https://timesofindia.indiatimes.com/india/70-cant-afford-sanitary-napkins-reveals-study/articleshow/7344998.cms
---
6. In India, an estimated 70% of all reproductive diseases in women are caused by poor menstrual hygiene.
https://www.dw.com/en/opinion-when-will-india-give-women-the-right-to-bleed/a-55726138
---
7. Menstruation And Impact On Education: A 2014 report by the NGO Dasra titled 'Spot On!' informed that almost 23 million girls in India drop out of school annually, because of lack of menstrual hygiene management facilities, including availability of sanitary napkins and awareness about menstruation. The report further suggests that the girls, who don't drop out, usually miss up to 5 days of school every month.
https://swachhindia.ndtv.com/menstrual-hygiene-day-facts-26-percent-use-sanitary-pads-periods-34309/
---
8. What Exactly Happens Due To Poor Menstrual Hygiene? : We often hear that unhygienic period health and disposal practices can have major consequences on the health of women, but what exactly is at risk here? Every person – male or female should be aware of the diseases that could be caused if a woman does not have access to menstrual hygiene products. The issue can increase a woman's chances of contracting cervical cancer, Reproductive Tract Infections, Hepatitis B infection, various types of yeast infections and Urinary Tract Infection, to name a few.
https://swachhindia.ndtv.com/menstrual-hygiene-day-facts-26-percent-use-sanitary-pads-periods-34309/
Read More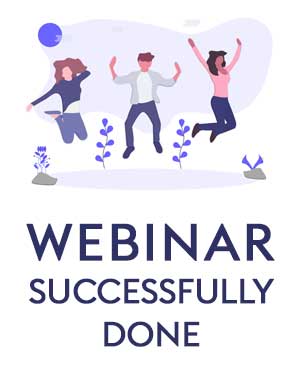 PRIZES & GIVEAWAYS
5 winners and 10 consolation prizes
Participants will get the certificates issued by FairGaze & India Is Us.
FairGaze and India Is Us will feature the winners story on the respective media networks.
Two best contributors from each school who partners with us will be recognized solely on the basis of content.
Associate Schools
Delhi Public School

Gautam Buddh Nagar, U.P

S.D. Public School

Pitampura, New Delhi

Sri Venkateshwar International School

Dwarka, Delhi

Ahlcon International School

Mayur Vihar, Phase-I, Delhi

Venkateshwar Global School

Rohini, Delhi

Happy English School

Sharad Vihar, Delhi

Bal Bharti Public School

Dwarka, New Delhi

Vidya Vikas Public School

Morabadi-Boreya Road, Ranchi

Indus Public School

Dipka, Chattisgarh

Richmonds High School

Jubilee Hills, Hyderabad

Atul Vidyalaya

Valsad, Gujarat

Arwachin International School

Dilshad Garden, Delhi

Hamdard Public School

Sangam Vihar, New Delhi

Clara Global School

Pune, Maharashtra

BGS International School

Dwarka, Delhi

The Wilbur School

Mirabara Rana, Uttarakhand

Jammu Sanskriti School

Jammu, Jammu and Kashmir

Harindanga High School

Pakur, Jharkhand

Greenfield Academy Senior Secondary School

Ramnagar, Uttarakhand

Government High School

Dighauri

Indus Valley International School

Turkayamjal, Hyderabad, Telangana

Maxfort School

Paschim Vihar, Delhi

Apex International School

Motihari, Bihar

Guru Nanak Modern School

Kalyanpur, Kanpur

Dewan Global School

Saket, Meerut, Uttar Pradesh

Kamrabad Girl's High School Sonarpur

Kolkata, West Bengal

Nayabad Highschool

Khurigachi, Kolkata, West Bengal.

Govt.H.S.S

Bhilai, Chhattisgarh

GB Memorial Institution

Kolkata, West Bengal

Gorkhara High School

Mondal Para, Kolkata, West Bengal

St. Terera's Secondary School

Kidderpore, Kolkata, West Bengal

Government Higher Secondary School

Ari, Madhya Pradesh

Army Public School Pulgaon

Wardha, Maharashtra

Little Flower International School

Shahdara, Delhi

Little Flower Public School

Shahdara, Delhi

Children's Academy

Malad, Mumbai, Maharashtra

Lovely Public Senior Secondary School

Priyadarshini Vihar, New Delhi

Mamta Modern Senior Secondary School

Vikaspuri, Delhi

Sanfort World School

Greater Noida, Uttar Pradesh

Sharda Vidyapeeth Girl's High School

Behala, Kolkata, West Bengal

Morning Glory Public School

Sundarpur, Chandaka, Bhubaneswar

Goverment High School

Sector 50, Chandigarh

Kendriya Vidyalaya

Ballygunge, Kolkata, West Bengal

City Montessori School

Aliganj-1, Lucknow

The Indian Heights School

Dwarka, New Delhi

R.A.N Public School

Rudrapur, Uttrakhand

Dhanbad Public School

Dhanbad, Jharkhand

Moga Devi Minda Memorial School

Bagla, Hisar, Haryana

Shree Vallabh Sanskar Dham

Pardi, Gujarat

Maharishi Arvind School

Ranpur, Rajasthan

Sangam Academy

Borbocha, Assam

Govt. Higher Senior Secondary School

Ashta, Madhya Pradesh

St. Kabir's School

Hisar, Haryana

M.S.M. HIGH SCHOOL ASANTALIA

C.K.P, Jharkhand

City Montessori School

Gomtinagar Extension Campus, Lucknow

Maa Anandmayee Memorial School

Uttarkhand
Associate NGOs
Womenite

Taare Zameen Par

Sakaar Outreach

Sashakt Foundation
CAMPAIGN Stats
Post by Participants in Group
288
Website Traffic in Sessions
10188
Registered Participants in Website
920